Why You Should Have a
Second Passport:
Here are 7 Doors it Can Open for You...
ALL NEW AND UPDATED FOR 2022: If you're considering an overseas retirement or you're at all concerned about freedom, personal safety, privacy, and protecting your financial assets, this all-new 751-page best-selling (and yes, controversial) book—written by a former U.S. Congressman—belongs in your library.
Get Yours Now at a Special Discount.
Offer Ends in 48 Hours.
Dear Field Notes Reader,
If you don't already have a second passport, why not? It may be the most essential tool available to you in today's world—because it gives you options. It opens doors that might otherwise be closed to you.
This is especially important today, as we have seen over the last two years when so many countries closed their borders.
As you know, beginning in 2020, the European Union blocked the entry of U.S. citizens for over a year. Most countries are now reopened to visitors, although with some restrictions in place, such as proof of Covid-19 vaccinations or a negative test prior to entry.
But what if you had needed to travel to Europe while entry restrictions were in place?
If you were not considered an "essential" visitor (a diplomat, humanitarian worker, etc.) you were out of luck.
Unless, that is, you hold a second passport from an approved nation.
Just over two years ago, no one could have seen this coming. But here we are.
If we have learned anything, it's that anything can happen. That's why it's so important to be prepared.
There has never been a more important time to have a second passport.
If you appreciate the importance of being able to travel more freely...without expensive or hard-to-get visas...being able to retire overseas more comfortably, buy overseas property free and clear...and once and for all, protecting yourself and your family from political and economic turmoil...it's time to investigate your options.
A second passport offers many benefits. Best of all, you may be able to pass on any citizenship rights you have to your children. And you can sidestep some very serious consequences that no one tells you about until it is too late.
There are other reasons, too, to hold a second passport. Most people don't realize it, but the U.S. denies or cancels existing passports of its citizens every day. Delinquent on your taxes? Behind on your child support? Depending on your situation, your passport can be cancelled.
Another thing you may not realize is that your passport doesn't actually belong to you. It belongs to the government. And it's their right to take it. In 2018 alone, the U.S. government cancelled somewhere in the vicinity of 362,000 passports. (Due to the pandemic, 2019 - 2021 numbers are unavailable.)
The government can revoke or deny your passport if you owe a legally enforceable tax liability of $52,000—including tax, penalties, and interest. Or if you owe $2,500 or more in child support.
I'm not sharing all this to scare you. To the contrary. Because although you never know what might happen in today's chaotic global financial and political climate, the good news is that right now you have one essential "self-protection" option.
A Second Passport is Your Ultimate Insurance Policy and the Key to Opening These 7 Doors:
It hands you more options to travel freely. While it's true that U.S. passport holders have (until recently) always been able to travel easily to many countries, there are some that require you to get sometimes-difficult-to-obtain and often-costly visas, such as China, India, Vietnam, Venezuela, and many African and Middle Eastern countries. By contrast, some Asian and European countries offer the strongest passport options for visa-free travel. In the 2022 Passport Index, the U.S. ranks behind 15 countries, such as Singapore, Japan, Germany, South Korea, and more.
You have more opportunities for global investing, banking, residence, and doing business. As you may know, thanks to increased IRS scrutiny and reporting requirements, many global financial institutions shy away from opening accounts for U.S. citizens—problems you won't encounter with the proper second passport. It can virtually open the door to a world of international investment and income options that are off limits to you now.
You can avoid foreign policy stigma and "Yankee Go Home" mentality. For good or bad, the U.S. has a reputation for meddling in the politics and policies of other countries, and at times, this could make you a target for bad intentions. Carrying a passport from a neutral country can increase your peace of mind and sense of safety and security.
Should your current passport ever be restricted or revoked, you'll have options. I've already shared some of the reasons your passport can be seized. Again, having an alternative ensures peace of mind. You will always have another place to call home.
You will have the legal right to live and work in another country. If you've done any research about your options to gain legal residence and/or be able to legally work in another country, you know how difficult...impossible even...this can be. Having a second passport can take this issue off the table. An EU passport is particularly valuable, giving you the legal right to live and work in, as of now, 27 member countries.
Tax benefits. You may know that the U.S. taxes its citizens on worldwide income, no matter where in the world you live. Though a second passport won't guarantee you pay less taxes, getting one is a step toward potentially lessening your tax burden.
It's a legacy you can pass on to future generations. You may be able to pass on any additional citizenship rights and benefits to your children and grandchildren. By giving them citizenship in the best countries possible, you can help ensure they have a better life and increased opportunities. For example, many countries provide FREE university educations to its citizens.
Note: Right now this last issue may be most important. As we have discovered during the pandemic, having access to a safe destination where you can take your family is priceless. People around the world have found themselves stuck in their countries of residence, subject to government decisions they may not agree with and often at the mercy of weak healthcare systems.
Bottom line...
A Second Passport is the Ultimate Insurance Policy That Guarantees Protection, Privacy, Freedom, and More
AND THIS DEFINITIVE BOOK—NEWLY UPDATED FOR 2022—SHOWS YOU HOW TO GET YOURS.
It's better to be prepared than to seek a solution once it's too late. That's true of anything that has to do with your well-being, and especially when it comes to your financial security and safety. So let me suggest that you start now to put your plan in place.
Now I do want to make clear that getting a second passport can be time consuming, and your success will depend on your personal situation—such as where you want to live, how long you want to live there, and your ancestry.
But if you plan to spend a long period of time living in another country, or own property in a different country, or have ancestors from another country, you may have an advantage.
Each country is different, with its own path to citizenship, and hurdles to overcome.
But that's exactly what THE PASSPORT BOOK: The Complete Guide to Offshore Residence, Dual Citizenship and Second Passports will do for you: Completely updated for 2022, it will help you determine your best options and guide you through the steps to take to obtain the best second citizenship for you.
It's written by Robert (Bob) Bauman, JD. After earning his degree from Georgetown University, he practiced law and became a Member of the U.S. House of Representatives in 1973, where he served until 1981.
His position in Congress took him on trade and diplomatic missions around the world—from Beijing to Panama and points in between.
As Legal Counsel to International Living and other publishing companies, he has led offshore banking expeditions to dozens of countries on five continents. He is a sought-after advisor, author, and lecturer on many aspects of wealth protection, offshore citizenship, and international residence.
Bob remains a firm believer that the United States can continue to be one of the best countries in the world, but he also embraces the sad-yet-undeniable fact that the American way of life has deteriorated over the past 60 years. And the pace of decline and the erosion of freedoms is now accelerating,
That's why he wrote THE PASSPORT BOOK—to help you understand the options that exist for living with the liberties, rights, and opportunities you deserve.
It's one of the heftiest volumes in our library here at International Living—and I mean that in more ways than one. Not only is jam-packed with information, tips, advice, and recommendations you won't find anywhere else, but it also weighs in at 751 pages.
It is the quintessential and definitive guide to offshore residence and second citizenship. In fact, I challenge you to find anything like it. And while you may find older editions of THE PASSPORT BOOK out there, this special offer for this brand-new hot-off-the presses edition is only available here now.
Here's a Small Taste of What's Covered in
THE PASSPORT BOOK:
You can't find this kind of information anywhere else, and believe me I've looked. Certainly, you won't find the kind of details...the secrets to the second passport world, the reasoned and experienced advice, the tips that will save you money and headaches...that you'll find in this comprehensive "field guide."
Here's a brief look at just some of what's covered:
The various (and best) ways to acquire a second or even third citizenship
The quickest and easiest ways to obtain an EU passport that allows you to live and work permanently in any of the 27 European Union countries.
The offices to contact with questions about all passport and citizenship documents.
The two strikingly beautiful Caribbean island nations that offer to sell you a quick path to citizenship (if you can foot the cost) and visa-free travel to 156 nations, strict banking privacy, and 0 taxes on personal income. (page 196)
How making a $100,000 contribution to an infrastructure program could get you a valuable passport that allows you British Commonwealth citizenship and visa-free travel to more than 141 countries and territories, including the UK and Hong Kong. (page 132)
And much, much more…
Importantly, you'll discover why you should want...and, in fact, may need...a second passport in the first place, and you'll be pointed to the best countries (including for fastest and easiest procurement) to apply for and obtain citizenship.
And if you have a specific country in mind where you'd particularly like to live, work, or invest in the future, you're sure to find all the information you need. The book offers detailed coverage of the immigration process, rights and obligations of 82 countries!
Some of the Best and Easiest Places to Obtain Citizenship
As I mentioned, there are plenty of countries to consider for your second citizenship. It really depends on your personal situation...your motivations and future plans. THE PASSPORT BOOK is designed to help you focus and direct your energies productively, and to see what is realistic for you and your situation.
You may be considering an overseas retirement, in that case, you'll be delighted to hear that some of the best countries to retire to also are some of the best countries from which to obtain full citizenship:
Spain, Ireland, Italy, and more. There are a dozen countries where you can get a second passport by bloodline...by showing that your parents, grandparents, or in some cases even great-grandparents were born in or were citizens of these countries. And remember, with an EU passport, you can more freely move about and live in any EU country. (Explained in Part I and detailed in individual county chapters)
Panama. Start with a very easy-to-obtain residence visa and in 5 years, you can apply for citizenship. You don't even need to spend significant amounts of time there while you go through the process. Plus, Panama is a great place to live or retire, with a very low cost of living. In Ecuador, Belize, Mexico, Uruguay, and other top retirement destinations, it takes a similar amount of time to qualify for citizenship.
The Caribbean. Many of these island nations offer citizenship for a hefty investment. So do the islands of Cyprus and Malta in the EU.
THE PASSPORT BOOK: The Complete Guide to Offshore Residence, Dual Citizenship and Second Passports spells out what you need to know and puts you on the path to getting the second passport that's best for your personal situation.
Order Now and Get THE PASSPORT BOOK
for Just
$79

$59!

Even if your eventual goal is to simply travel overseas, you'll want THE PASSPORT BOOK in your library. If, though, your future plans include living, investing, or banking overseas, you must have this book.

I've already touched on some of the critical and time-sensitive intelligence that Bob shares in this important book. Here are a few more specifics:
The difference between citizenship and residence status...what "naturalization" means...and the important issues to consider when acquiring a second passport. (page 16)
Which countries require you to renounce your citizenship when applying for dual nationality and which do not. (The U.S. does not require this, as affirmed by the Supreme Court, page 21)
The country that's ranked (as of 2021) as having the world's best economy, along with one of the strongest currencies, a transparent legal system, exceptional infrastructure, efficient capital markets, and low corporate tax rates. (page 606)
Two countries that offer particularly attractive fast-track residency and citizenship programs and a low cost of living for retirees on a fixed budget. (page 138, 320)
In fact, to that last point, this newly-updated-for-2022 version of the book focuses on the world's best retirement destinations, including affordable quality healthcare, personal safety, low taxes, and more.
As author Bob Bauman says, a second passport in one of the world's best retirement havens "may entitle you to special benefits, tax breaks, discounts on healthcare, prescription drugs, and lower prices for travel and entertainment.
"Those who make the effort to qualify as citizens of their chosen retirement country find greater acceptance and respect from locals, plus the full government benefits enjoyed by their local neighbours."
If you're looking to retire overseas, that's an additional reason to add this book to your research library.
FAST REPLY BONUS: Order NOW and We'll Send You This New Special Report—FREE
We've put together an exclusive International Living report, called The Offshore Manual: 100% Legal Secrets for Less Tax, Greater Freedom, and More Wealth (value $29).
That title is a mouthful, for sure, but it pretty accurately describes what you'll find in the report. In it, you'll discover how you could protect yourself against prying eyes...expand your opportunities for travel, to live overseas ...increase the spending power of your retirement nest-egg...and so much more.
This report is the perfect complement to THE PASSPORT BOOK and will help you even more as you formulate a plan to ensure that no matter what happens at home, you and your family and everything you've worked so hard for will be safe and secure.
To get it into your hands as quickly as possible, we'll send an electronic copy of the report to your email inbox as soon as we receive your order for THE PASSPORT BOOK.
(In fact, in addition to putting a printed copy of the book into the mail to you, as soon as you order we'll also rush an electronic copy of the book to you.)
Unavailable anywhere else, this special report is yours FREE when you take me up on my offer today.
All you need to do now is place your order. As always, it comes with our rock-solid satisfaction guarantee:
Your No-Questions Asked Satisfaction Guarantee
If you decide, for any reason, that the information revealed in THE PASSPORT BOOK: The Complete Guide to Offshore Residence, Dual Citizenship and Second Passports isn't for you, just return the book to us within 30 days and we'll issue you a refund. No questions asked. Your special bonus report is yours to keep.
To be clear: this offer is good for 48 hours only. Come midnight Saturday, March 26, this offer is off the table.
You get: A copy of THE PASSPORT BOOK: The Complete Guide to Offshore Residence, Dual Citizenship and Second Passports both electronically and mailed to your doorstep, value $79.
Plus, you immediately get an electronic copy of The Offshore Manual: 100% Legal Secrets for Less Tax, Greater Freedom, and More Wealth, value $29, yours free today.
Altogether, you're getting $108 of value for just $59. But you must order now.
Consider… All those doors to opportunities you've been dreaming of… With this book in hand, they'll all be opened to you…
Just click on the "Order Now" button below to reserve your copy at today's discounted price of just $79 $59. This is the most IMPORTANT book currently missing from your personal library… But you can fix that right now.
This is the best step you can take, right now, to ensure your future.
Sincerely,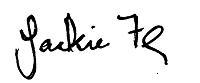 Jackie Flynn
Publisher, International Living
February 2022
P.S. If you're intrigued by the idea of protecting your family's safety and security, shielding your wealth and diversifying your investments outside the U.S. and outside the dollar...of living better for less overseas in the future...and/or you're interested in creating real, lasting, multi-generational wealth...
THE PASSPORT BOOK is the resource you need to help you make sense of the ever-changing landscape of immigration, global banking and investing, privacy and security issues, and more.
I'm making it available to you now, for a limited time, at the steepest discount we offer.
Remember, to get this critical information into your hands as quickly as possible, you'll get electronic versions of both the book and the special report as soon as you place your order.
We'll also put your book in the mail to be delivered to your designated delivery address.
Order now and save. And remember, your satisfaction is guaranteed. If you believe this book isn't all that I've promised, just send it back within 30 days and we'll refund your $59. Your special bonus report is yours to keep, no matter what.